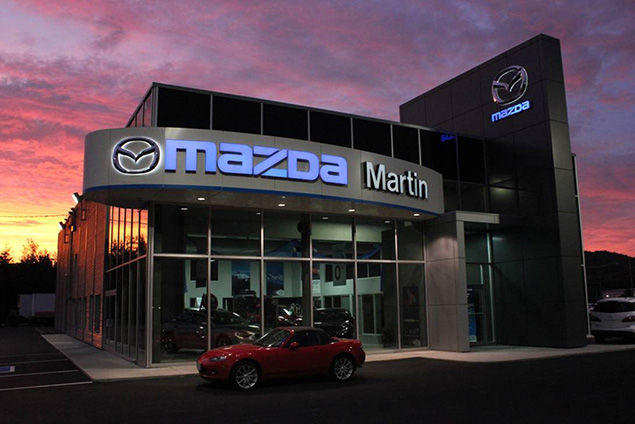 Located at 11 Perusse street in Edmundston, Martin Mazda has been helping buyers of new Mazda vehicles from New Brunswick with dedication since we opened our doors.
Our priority has always been customer service and we are pleased to offer our customers several new and high quality Mazda vehicles as well as a full range of after-sales services performed by a skilled and dedicated team of technicians.
You will find at Martin Mazda all new Mazda vehicles powered by SKYACTIV technology that delivers high performance that does not come at the expense of fuel economy. Come and drive the new Mazda CX-3 or the popular Mazda3 today! We also have several Mazda CX-5 and Mazda6 models in stock as well as the sporty Mazda MX-5.
You can also discover our full range of pre-owned vehicles, all inspected by our team of skilled and experienced technicians. Martin Mazda also offers several after-sales services, including maintenance and repairs, and a full department of Mazda original parts and accessories.
To learn more about the services offered by Martin Mazda, contact us today at 1-844-738-0703, or online through our contact form!